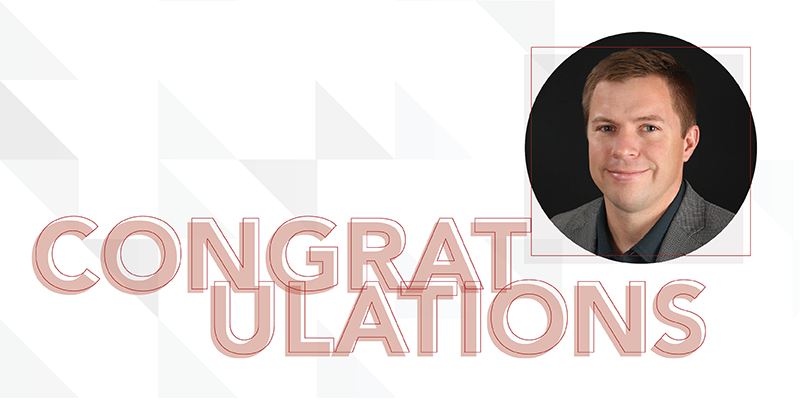 Kevin Forristall named BankBeat Rising Star in Banking
By: TS Banking Group
Published: 07/11/2022
Treynor, Iowa, July 11, 2022 — Kevin Forristall, President of TS Banking Group, Treynor, Iowa, has been named a 2022 Rising Star in Banking by BankBeat magazine. United Bankers' Bank, Bloomington, Minn., partners with BankBeat as sponsor of the program, which is designed to recognize up-and-coming leaders in the community banking space.
"Kevin was a natural choice for this recognition given his dedication to professional growth in the banking industry," said Jacqueline Nasseff Hilgert, BankBeat's Editor-in-Chief. "His impact is especially notable by the way he shifted his approach from an analytic perspective to people-focused leadership."
Kevin Forristall (center) holds GrowCB award along with partners from Council Bluffs Chamber of Commerce and Council Bluffs Community School District.
"Throughout his time here, Kevin has been a humble individual who's mindset is far older than his actual age," said Josh Guttau, CEO. "He gained the respect of older and longer-tenured employees through his day-to-today leadership."
Forristall made the switch from Wells Fargo to TS Banking Group in 2008. In March 2018 Forristall moved from Chief Investment Officer to Chief Strategy Officer to Chief Credit Officer and now to President.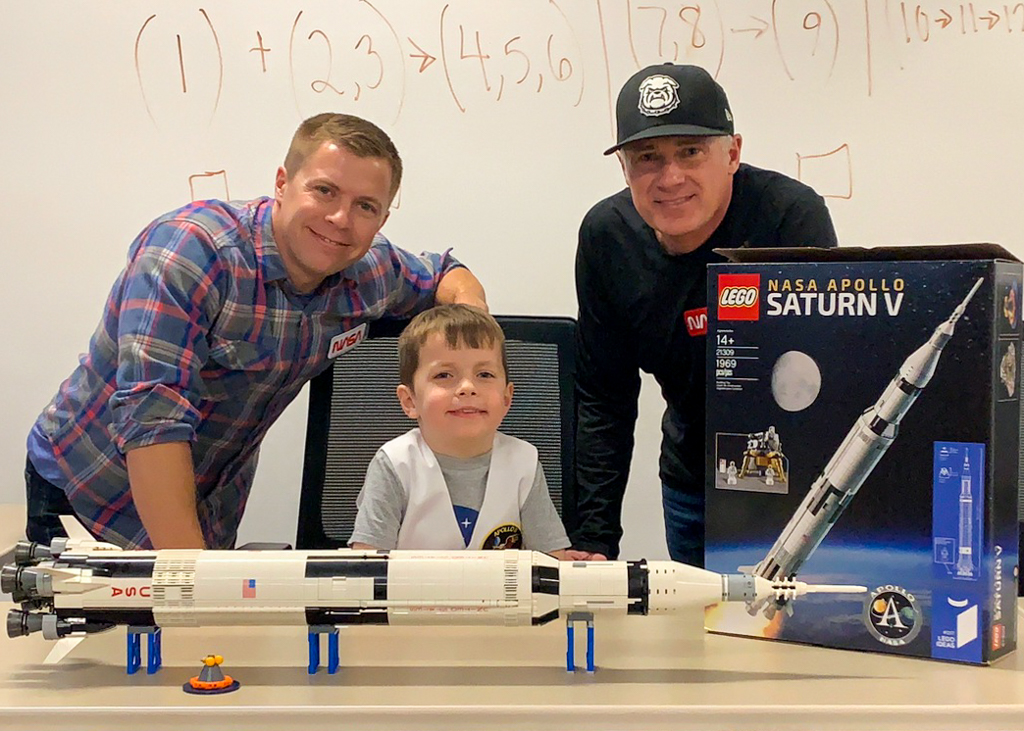 Kevin Forristall (left) shares a passion for space exploration with his son Luke and co-worker Gary Davis through construction of a Saturn V rocket LEGO® kit.
A passionate mentor, Forristall's leadership philosophy is focused on what's best for the people who work at the company: "When people do what they enjoy the most, they tend to add the most value. And it's always best for the company and best for the employee, if we can find that alignment."
Established in 1999, the "Rising Stars in Banking" program is one of the most popular regular features appearing annually in BankBeat, which serves the commercial banking industry. Forristall is one of eight bankers who received the award in 2022. BankBeat honors bankers younger than 45 who have made outstanding contributions to their bank, industry, and community. Bankers working in the following states are eligible to be considered for this annual award: Illinois, Indiana, Iowa, Montana, Michigan, Minnesota, Nebraska, North Dakota, South Dakota, Wisconsin and Wyoming. Honorees are chosen based on nominations from readers.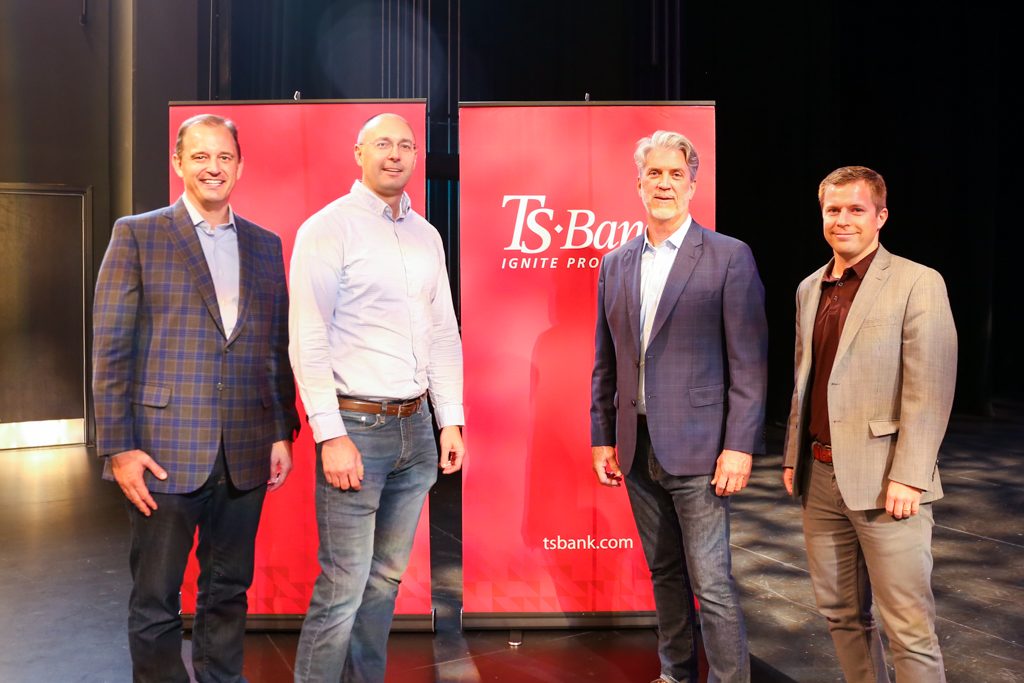 Kevin Forristall (far right) poses for a photo at annual REV pitch competition with co-worker Dave Wise, TS Banking Group CEO, Joshua Guttau, and TEDx speaker, Bill Eckstrom.
Read Kevin's full Rising Stars 2022 feature in BankBeat here. To learn more about BankBeat or to nominate a banker visit bankbeat.biz.com.


About BankBeat: BankBeat magazine is published by NFR Communications, a strategic communications firm with a strong footing in the financial services space. NFR is the go-to partner for companies and organizations that want bold and creative content to fuel their marketing initiatives. It is experienced in digital, visual and print communications. BankBeat magazine reaches approximately 3,000 commercial banks in the Upper Midwest.
About TS Banking Group: TS Banking Group is a joint venture between Treynor Bancshares, Inc., and TS Contrarian Bancshares, Inc., both headquartered in Treynor, Iowa. TS Banking Group a multi-charter bank holding company, with $1.5 billion in banking and fiduciary assets and locations across the Midwest with a mission to IGNITE PROSPERITY®. For more information visit tsbg.com.
Back