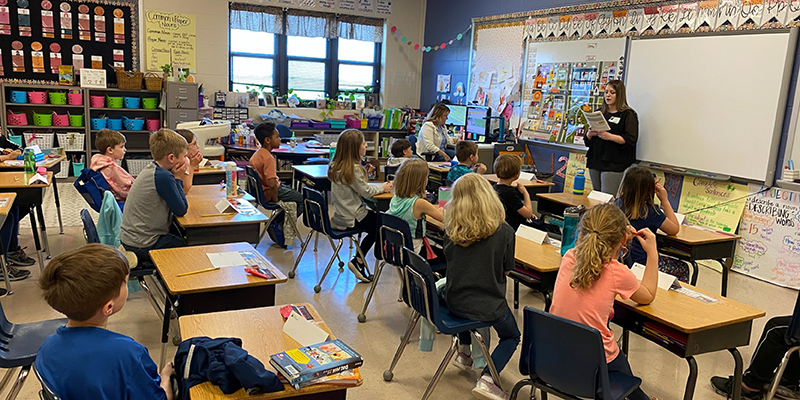 School year wrap up leaves lasting financial literacy impact for students and adults
By: TS Banking Group
Published: 06/09/2022
As this school year has ended, we wanted to highlight a few impact stories as part of company's financial literacy efforts. TS Banking Group donates over 50% of its annual giving toward financial literacy as a way to help create a more financially, savvy future generation. Since 2009, our financial literacy curriculum, events and programs have impacted over 200,000 students and adults across the states of Iowa, North Dakota, Illinois and soon Wisconsin.
Overall impact numbers during April's financial literacy awareness month:
Total Events Held 29
Total Student Impact 6,123
Total Adult Impact 340
Total Teacher Impact 646
Total Hours Spent 378
In all three of our state charters in Iowa, North Dakota and Illinois, Spend Save Share, Piggy Bank Pageant and Junior Achievement were administered with high success. Each are fun, hands-on programs that teach students financial literacy and equip them with the knowledge and skills to make better life choices.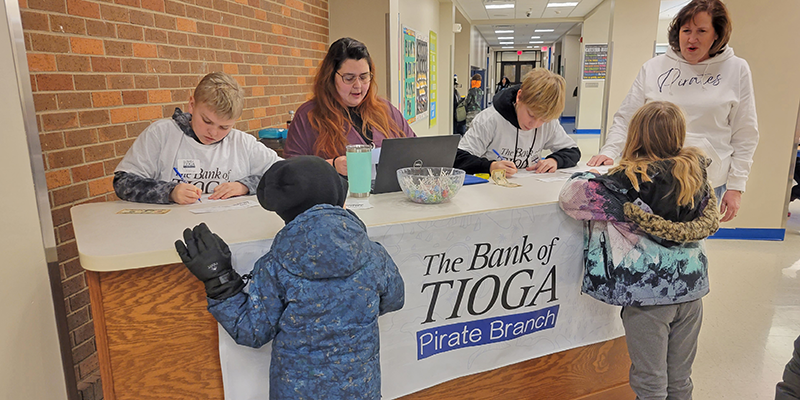 Spend Save Share is a Kindergarten program where children are introduced a saving, spending and sharing lesson taught through reading a book. Our employees talked with students about the importance of saving early as a habit and encouraged them to have a savings goal and only spending what they have. At the end of each lesson, a child received a bank piggy bank to begin practicing savings.
Piggy Bank Pageant is a third grade program teaching students where money comes from, how to earn it and how to save or invest money each month. This program includes a fun savings lesson and a competition that encourages each student to design a cardboard piggy bank based on what they learned in the lesson. In each classroom, a $5 winner was chosen.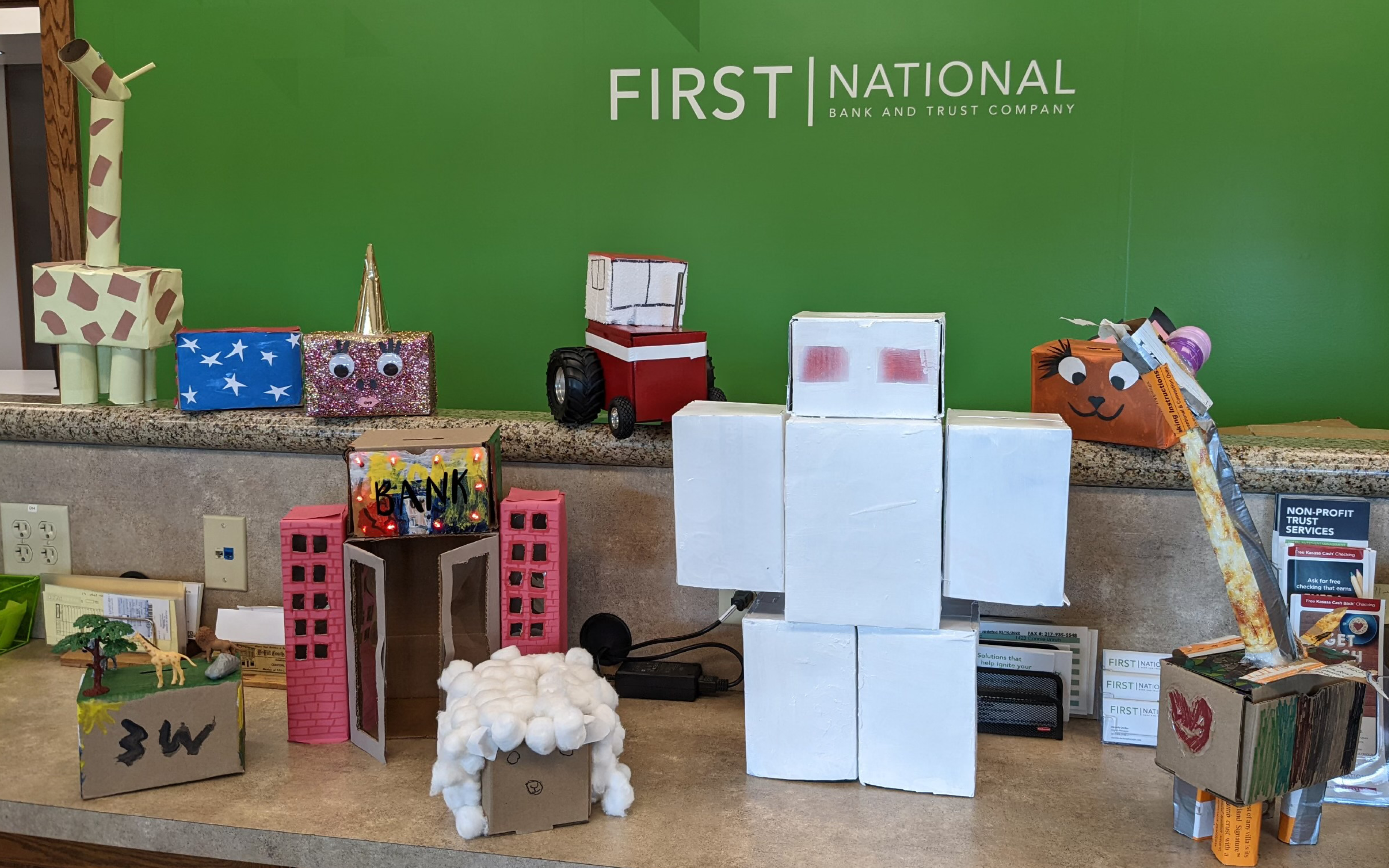 Junior Achievement is the world's largest organization dedicated to educating students in grades K-12 about entrepreneurship, work readiness and financial literacy through experiential, hands-on programs. JA inspires and prepares young people to succeed in a global economy and learn about their community, jobs and entrepreneurship. Collectively as a company, 19 employees volunteered in our local school classrooms.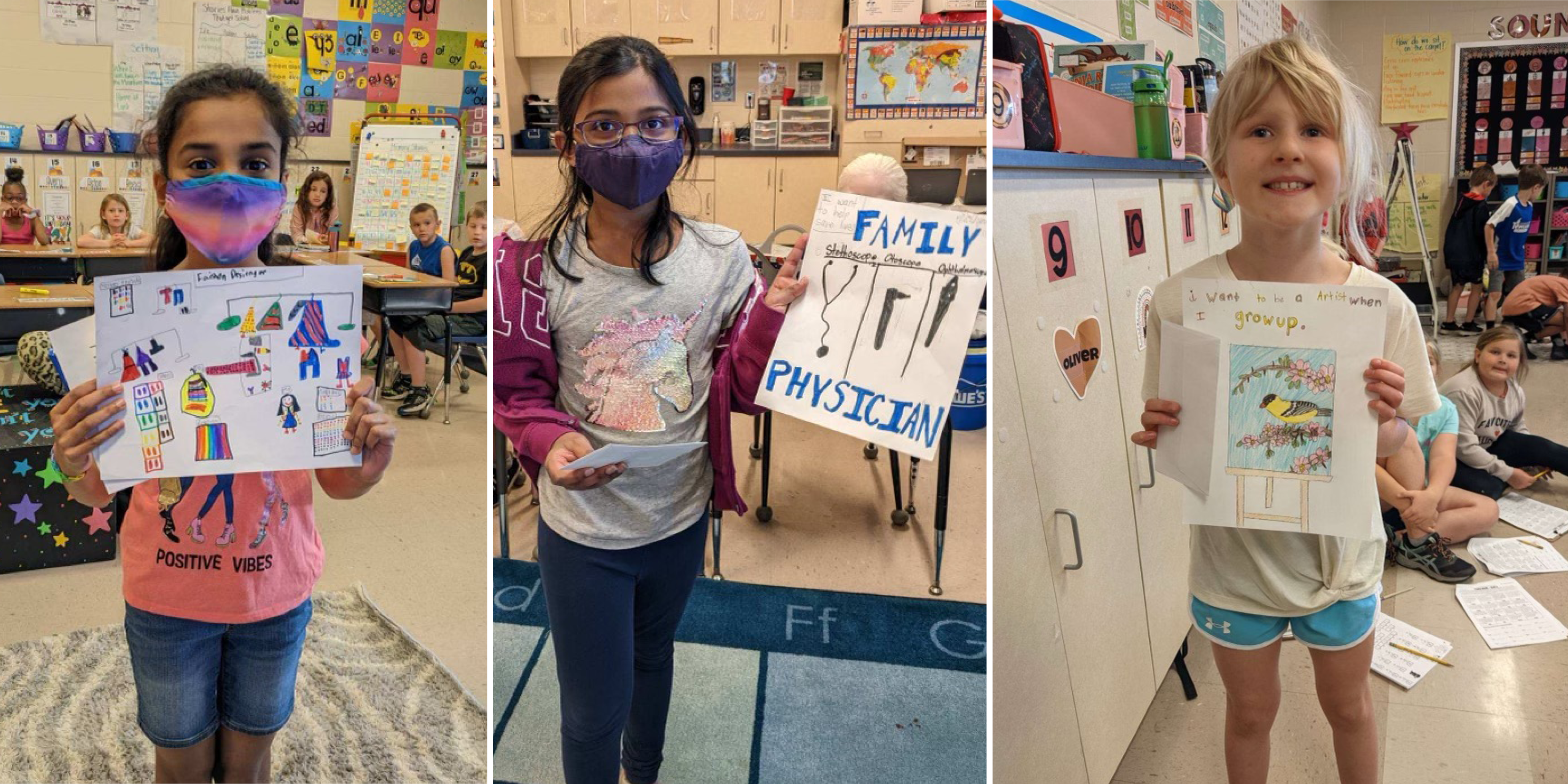 In Iowa, employees served as judge at the iJAG (Iowa Jobs for America's Graduates) Career Conference in Des Moines, where the conference integrates future employment with financial education. iJAG helps students most challenged by poverty, family circumstance, mental health issues, or poor academic performance to acquire the skills necessary to earn a diploma, find fulfilling careers, and become contributing members of their local community.
Additionally, employees facilitated the 2022 Iowa Economic Challenge and 2022 Iowa Personal Finance Challenge were teams high school students across the state compete on real-life scenarios as well as macro, micro, and international principles and world economy knowledge. Cash prizes and a chance to compete in the National Semi-Finals of The National Economics Challenge (NEC), with an all-expense paid trip to the National Finals in New York City.
In Iowa and North Dakota, hands-on student banking programs are a key curriculum highlight. The student bank is designed to introduce the economic concept of saving money at an early age and reinforce this idea throughout the elementary, middle, and high school curriculum. In addition, the bank demonstrates that saving money should be part of a student's financial plan for his or her future, as well as increases parental involvement in children's lives through banking activity.
Over 4,257 student deposits were made this year at the four Iowa student banks include, College View Elementary, Rue Elementary, Franklin Elementary and Treynor Elementary. In North Dakota, there are two elementary branches at Tioga Central Elementary and Divide County Elementary and have also seen an increase in student savings habits this past year.
Financial Coaching is also offered in Iowa and Illinois for any individual who needs help with managing money, insight on how to begin savings habits or information on how credit works. We invite individuals to speak to one of our financial coaches about personal finance, money management, budgeting, setting goals, debt and more. For anyone needing help or experiencing hardship this season, please take a moment to reach out to us, in-person of virtually.
As a company, we wish to invest in the lives of our community members and arm individuals with the financial facts and help other make better decisions about their financial futures. To transform our communities by offering financial, economic and entrepreneurial education to local schools, nonprofits and community organizations is the ultimate goal.
To see a full listing of our financial literacy offerings and to learn more about our mission visit: https://www.tsbank.com/about/our-mission/financial-literacy.
Back