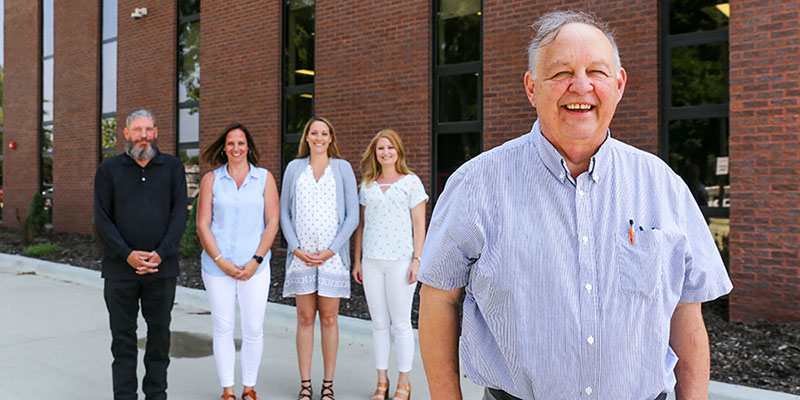 Join Collins Consulting for free tax seminars and a holiday open house
Published: 12/03/2018
Nov. 30, 2018, Treynor, IA – Collins Consulting invites you to join them at their new location for free tax classes on Dec. 11 - 13, along with a holiday open house on Dec. 14, 2018.
Collins Consulting Services Inc., a tax and accounting firm located in Treynor, Iowa, will be hosting free seminars to discuss the new tax changes and how they will affect your tax return this year. Norm Collins and Justin Horton of Collins Consulting will lead the seminar with a Q&A to follow. There are three different dates with various times to choose from as listed below. There will be a door prize giveaway at every session.
Dec. 11 – 1:00 p.m. or 6:00 p.m.
Dec. 12 – 10:00 a.m.
Dec. 13 – 1:00 p.m. or 6:00 p.m.
Registration is not required for these seminars, but it is encouraged. To get signed up, please contact Paige Temeyer at (712) 487-0854 or email at [email protected].
Additionally, Collins Consulting is hosting a holiday open house for the public to see their new location on Dec. 14 from 1 p.m. – 4 p.m. They are teaming up with TS Bank, TS Prosperity Group and American Family Insurance Castle and Associates, offering holiday treats, refreshments and goodie bags for the first 20 guests through the door. Additionally attendees will have an opportunity to enter a drawing for a holiday basket door prize.
The Collins Consulting team invites you to stop by the open house for conversation with your favorite employees: Norm Collins, Justin Horton, Paige Temeyer, Lindsay Anderson and Moriah Bees.
The company and its employees have recently moved locations and are now located within TS Bank in Treynor, Iowa located at 15 E Main St.
Learn more about Collins Consulting Service by visiting their website: collinsconsultingservice.com.
About Collins Consulting Service:
Collins Consulting Service has offered tax and payroll services since 1970. The tax team consists of seven employees and is based in Treynor, Iowa. The company, now owned by TS Prosperity Group as of 2018, is managed by Norm Collins. For more information visit collinsconsultingservice.com.
Back